This January, Magis Americas welcomed Joan Rosenhauer and Jenny Cafiso as new members of its Board of Directors. Both Joan and Jenny join the organization's governance board to contribute and strengthen its mission to foster, support and accompany our Jesuit partners in the Global South, especially in Latin America and the Caribbean, as they strive toward the construction of just, dignified and equitable societies.
Magis Americas is a shared work of the Jesuit Conference of Canada and the United States (JCCU) and Conferencia de Provinciales de América Latina y el Caribe (CPAL). Its work is informed by the Universal Apostolic Preferences and the Sustainable Development Goals, reinforcing its commitment to ensuring access to quality and inclusive education, the right to migrate, and the protection of the environment.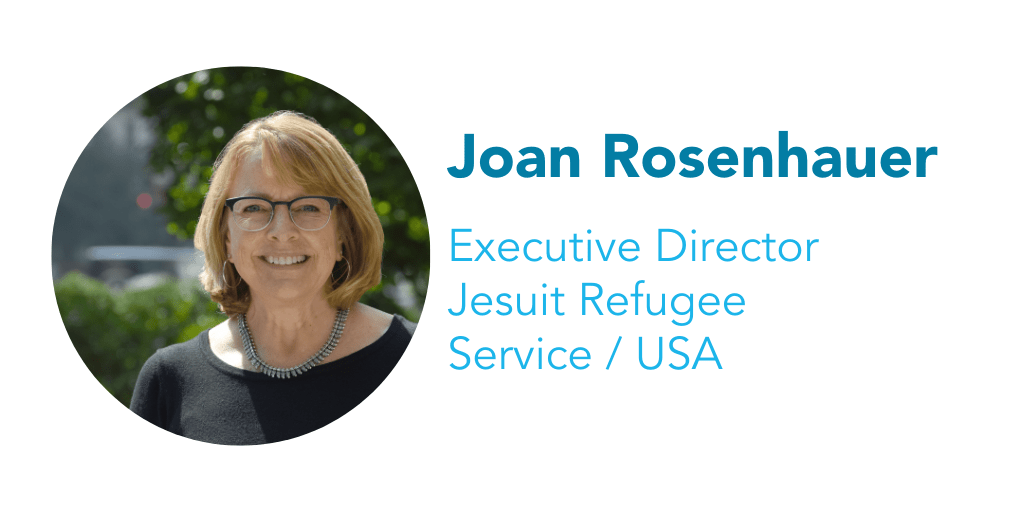 As a former JRS/USA Board Member Joan joins Magis Americas' Board of Directors after having spent most of her career advocating for social justice and mobilizing the U.S. Catholic community to do the same. Previously, Joan was the Executive Vice President of Catholic Relief Services (CRS), leading the organization's outreach, marketing, and communications – helping those in the United States respond to critical needs around the world. Joan spent 16 years with the U.S. Conference of Catholic Bishops, where she most recently served as the Associate Director of the Department of Justice, Peace, and Human Development.
Joan is a recognized leader in the international humanitarian world, she continues to relentlessly put her faith into action. She has been awarded honorary doctorates from Georgetown University, Dominican College, and St. Ambrose University.
Additionally, she holds a bachelor's degree in social work from the University of Iowa and a master's degree in public policy management from the University of Maryland.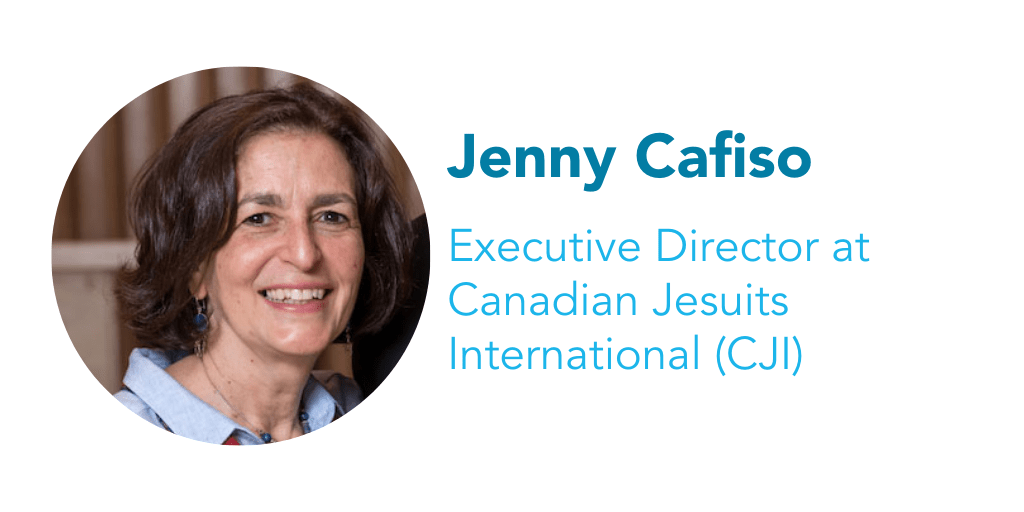 Jenny's previous experience includes the coordination of International Programs at the Jesuit Refugee Service based in Rome as well as coordinating Educational Animation at Development and Peace in Toronto. Additionally, she worked in Peru with TAREA, a popular education center working in Lima's slums. As stated in an interview held with the Irish Jesuit Missions, "she grew up with a passion to change the world; nothing less would suffice! [She] felt her understanding of her faith called her to help create a more just world". Jenny has traveled extensively for work in Asia, Latin America and Africa, deepening her knowledge, commitment and respect for those marginalized.
In a reflection she made in the fall of 2020, Jenny expresses that, in "times of great change, we are not all living them in the same way. As many have said, we are all in the same storm, but not in the same boat." In a new reality in which "the pandemic and current global crisis have shown the cracks that already exist[ed] in society and further deepened them, [impacting] the most marginalized and vulnerable sectors of society…: migrants and refugees, the elderly, people working in the informal economy, people in the Global South."
Jenny holds an MA in Political Science and a post-graduate diploma in International Humanitarian Assistance.
Join us in welcoming them both to the Magis Americas family!
Additionally, after more than four years of serving on the board, Fr. Bill Muller, S.J. will be leaving his position as Chair. We are grateful for his service and thank him for his many contributions to the organization's growth. Fr. Ted Penton, S.J. will be assuming the role of Chair, as we look forward to this new year and the many opportunities it will bring.